naztech Participated the Futurenation-DIU Job Festival-2022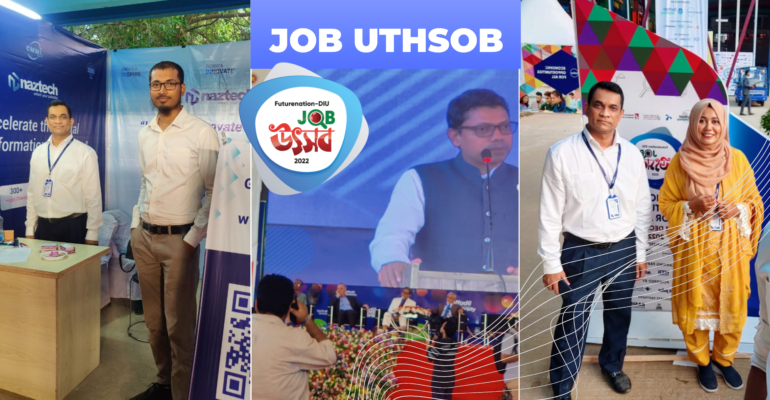 naztech Participated the Futurenation-DIU Job Festival-2022
DIU and UNDP's Futurenation Project jointly organized the biggest job festival of 2022 in Bangladesh, Futurenation DIU Job Festival 2022, from 01 to 03 December 2022 at the Daffodil International University campus.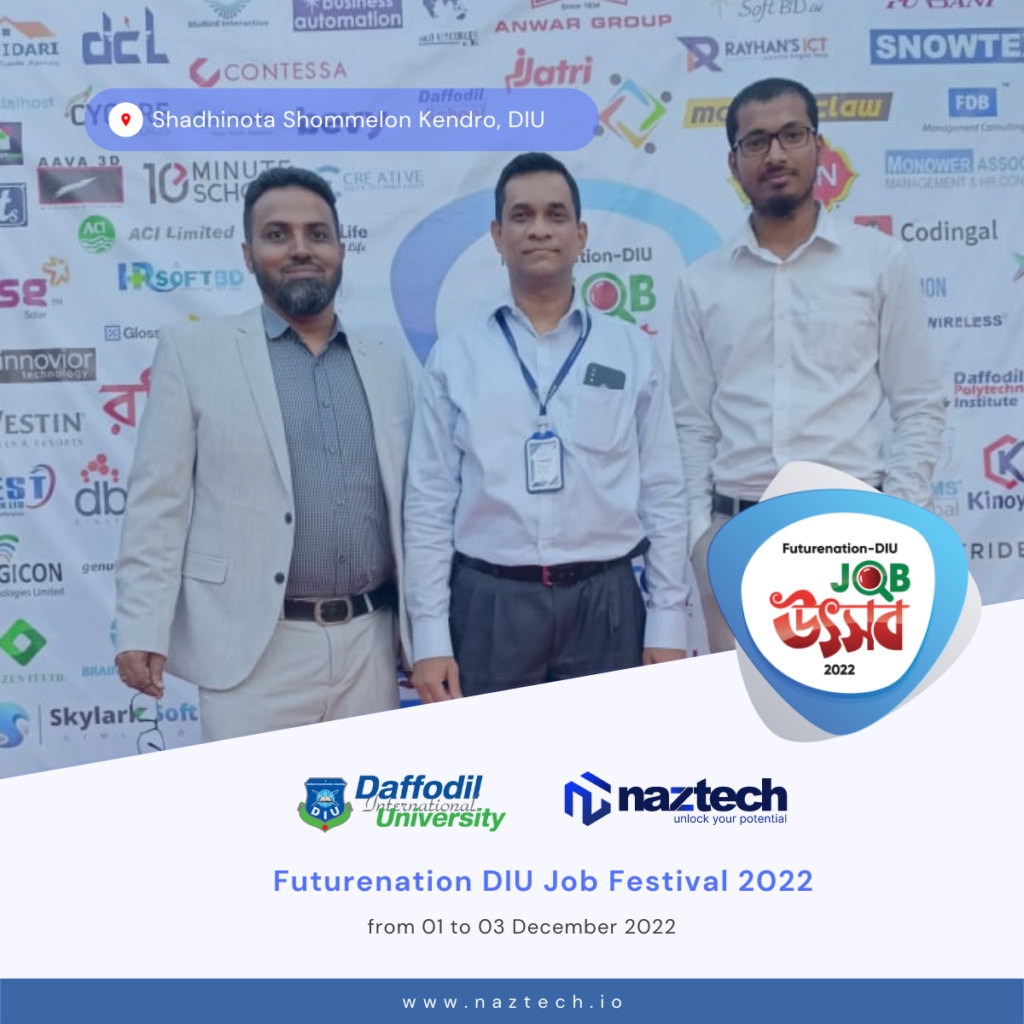 Honorable ICT Minister of State, Zunaid Ahmed Palak inaugurated the Job Utsob at Daffodil International University (DIU).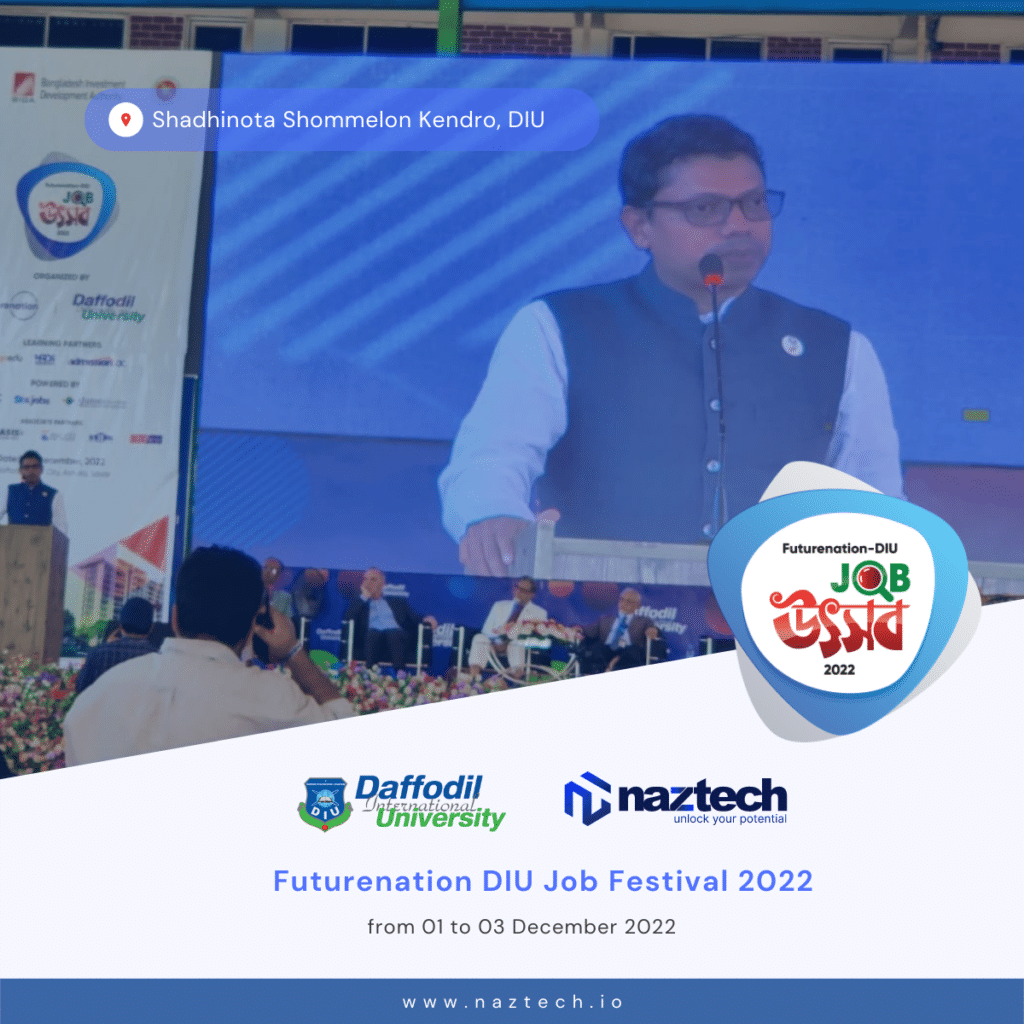 naztech is happy to be part of this beautiful arrangement. The crowd was amazing!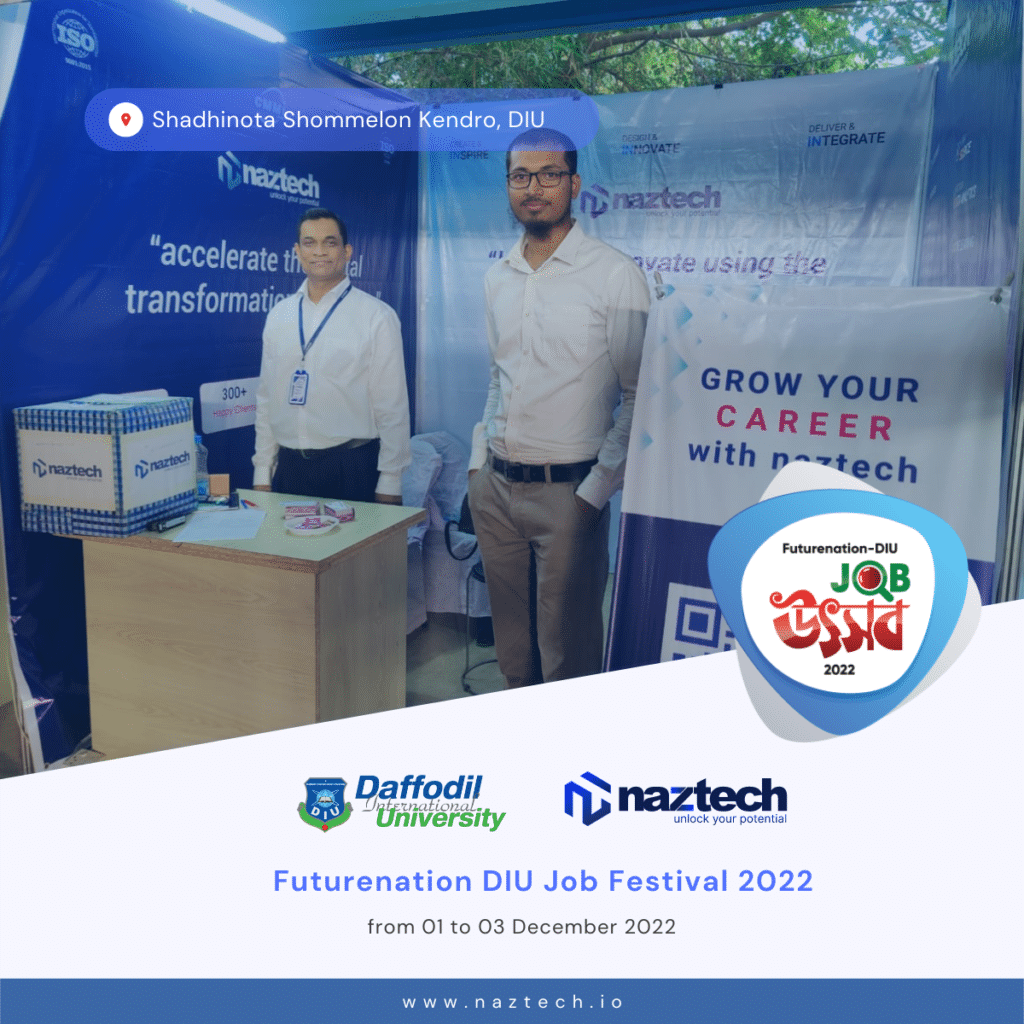 We got the chance to meet with so many energetic, enthusiastic, and highly motivated fresh graduates who, we hope will be the leaders of the digital transformation.
"accelerate the digital transformation revolution"