What You Need To Know About Neo4j Graph Database as a Developer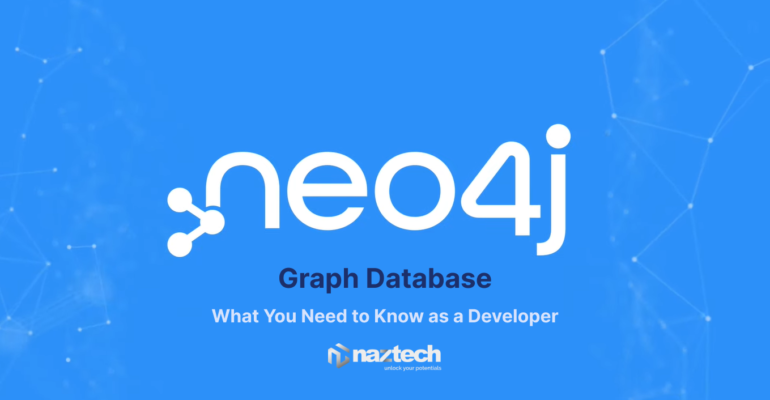 Overview:
Database performance is vital for any high-performing application. Database stores information, as well as provides the overall performance of a data-driven software. For this reason, it is important to select the right database to ensure the best data communications. Relational databases such as MySQL, Oracle, Microsoft SQL Server, or PostgreSQL are some widely used databases for data-driven applications. With the rise of the internet and social media emerges the need for high volume, low latency faster data communications across multiple systems on many data points. Despite the many advantages of relational databases, however, they cannot fulfill the demand for ever-growing amounts of connected data.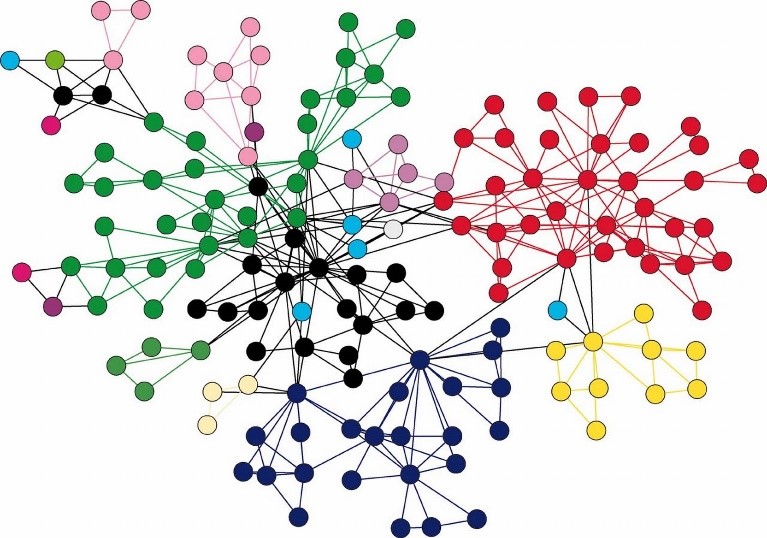 To manage the high volume of connected data, more database capability was demanded and a graph database solved most of the problems. Neo4j is one such non-relational graph database that is optimized for managing relationships on multiple data points. The Neo4j database can develop scalable and high-performance web and network applications that use massive volumes of connected data.
What Is a Graph Database?
A Non-Technical Definition
The concept of the graph is not that much complex as you might assume at first. It is fairly simple, the basic elements of a graph are nodes and vertices while understanding graph databases. A graph database is more intuitive to understand than relational database management systems (RDBMS). A graph is composed of two elements: a node and a relationship. Each node represents an entity (a person, place, thing, category, or another piece of data), and each relationship represents how two nodes are associated. For example, the two nodes "car" and "model" would have the relationship "is a type of" pointing from "car" to "model". Social media Twitter is another example of a graph database connecting 313 million monthly active users. Where a small slice of Twitter users is represented in a graph data model. Each node or "User" belongs to a single person and is connected with relationships describing how each user is connected. If the above example makes sense to you, then you've already understood the basics of what makes up graph data and a graph database.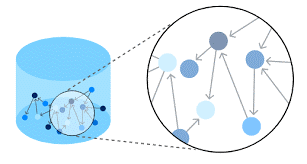 Technical Definition
A graph database is a type of NoSQL database that stores data in collections of nodes and edges instead of a series of columns and rows in a typical relational database. In a graph database, each node represents a data point and each edge defines a relationship between two nodes of a graph.
Graph databases use graph theory models to illustrate how data points are related. This type of database is useful for storing data that has complex, indirect relationships and querying the shortest path between two data points.
A graph database is also known as a knowledge graph or graph-oriented database. Some popular graph database platforms are Neo4j, TigerGraph, and Amazon Neptune.
Graphs are the Future
In 2022 and beyond we need to care about Graph Databases. The capabilities of the graph database are great, but we can't replace the existing database infrastructure just because something new comes along. We must take a cautious approach to Graph databases, how they fit our solutions and why we should use them instead of a relational database. It's true that not only do graph databases effectively store the relationships between data points, but they're also flexible in adding new kinds of relationships or adapting a data model to new business requirements. Everyday new use case of graph database are replacing the usage of traditional relational databases. So, we can say graph databases are the future of solving complex database problems.
Reason for Using Graph Database
Graph databases are the best solution for handling connected data. Modern data-driven high-performing applications face the challenge of processing large amounts of interconnected data. The demand arises to pick an efficient data controlling technology to cope with it. Neo4j is exactly doing the job and it allows us to build applications capable of providing valuable real-time insights into connected data for further analysis and decision-making.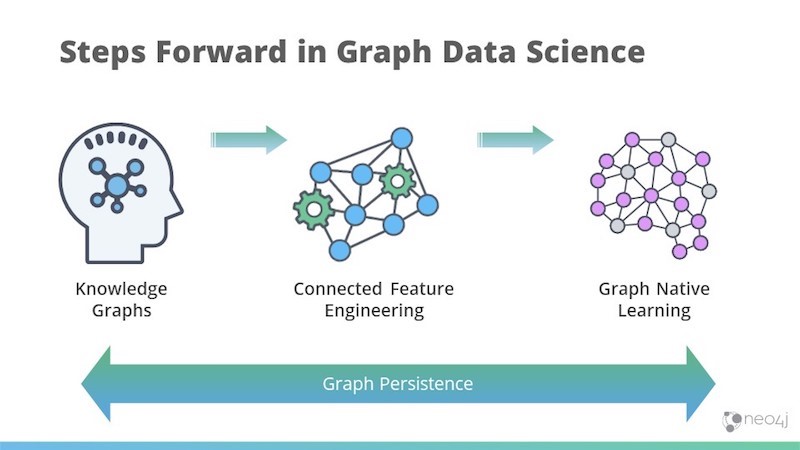 If you've worked only with relational databases in your career as a developer, you might be asking whether there's any point in going for a non-relational model. Everything seems clear and familiar in the relational databases you're used to. Yet relational databases have several noticeable drawbacks such as:
Volume limitations − Relational data stores aren't optimized to handle large amounts of data.
Velocity − the performance of relational stores suffers when they deal with huge numbers of reading/write operations.
Lack of relationships − Relational data stores can't describe relationships other than standard one-to-one, one-to-many, and many-to-many.
Variety − Relational databases lack flexibility when dealing with types of data that can't be described using the database schema. They also aren't efficient when it comes to handling big binary and semi-structured data such as JSON or XML.
Scalability − Horizontal scaling is inefficient for relational data stores.
To overcome the relational database limitations, a number of different non-relational databases have been created. Most of them lack relationships, however, because they often associate pieces of data with each other through references, just like foreign keys in the relational model. References make it difficult to query data, especially, connected data. Such relations struggle to describe relationships between entities.
Unlike all other data storage and management technologies, graph databases are focused on relationships and store already connected data. That's why graph databases prove the most efficient for handling large amounts of connected data.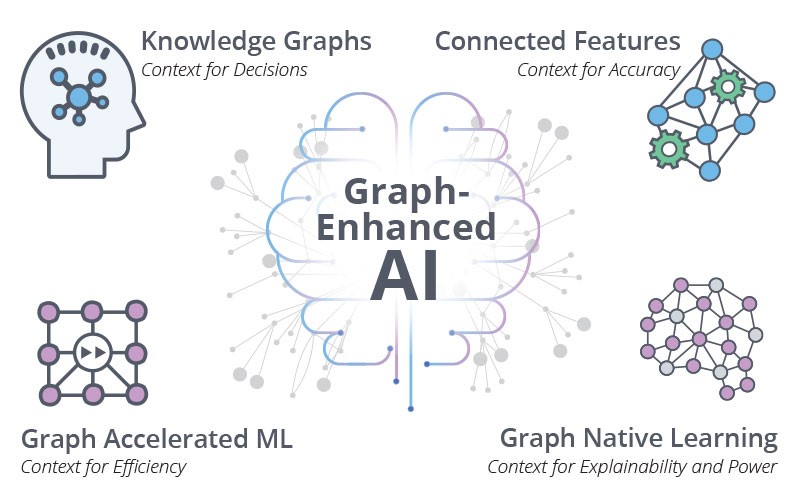 Advantages of Neo4j databases
Neo4j graph database has plenty of advantages over the other database technologies including Relational, SQL, and other database types. This high-performing database was designed specifically to deal with huge amounts of connected data. Neo4j graph database provides the following advantages:
• Flexibility
Neo4j is flexible, as the overall structure and schema of a graph model can be easily adjusted to the changes in an application. Developers can easily upgrade the data structure without damaging existing functionality.
• Performance
In graph databases, performance does not suffer as the number and depth of relationships increase. Graph databases like Neo4j, performance remains high even if the amount of data grows significantly.
• Operational Agility
Operational agility is another advantage of using the neo4j database and it offers full multi-database capabilities with separation of data, allowing multiple databases to be run inside a single Neo4j cluster. This brings significant operational efficiency and agility for B2B SaaS application development and regulatory compliance applications.
• Elastic Upgrade
The structure of a Neo4j database is easy-to-upgrade an elastic, so the data store can evolve along with application need.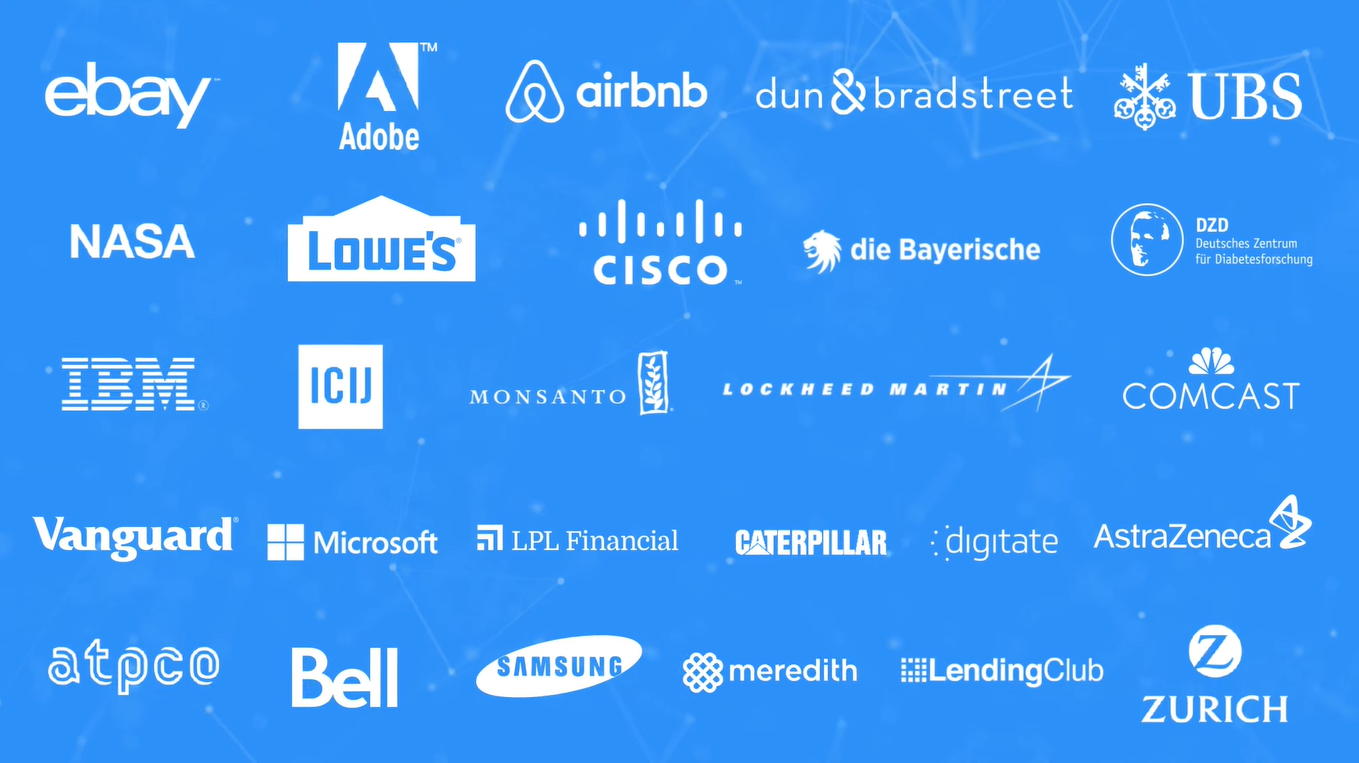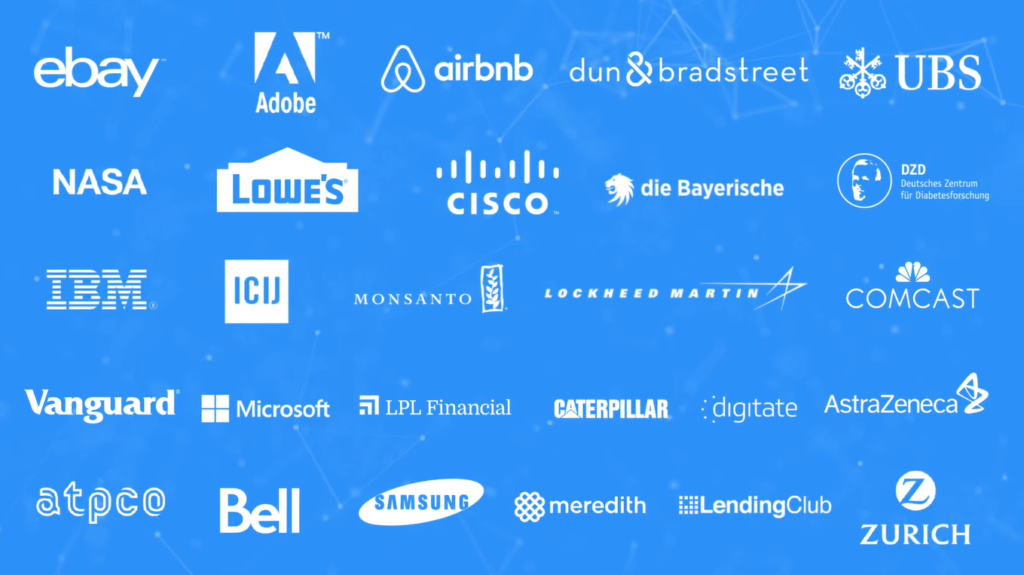 The World's Leading Organizations Rely on Neo4j
The world's leading brands trust Neo4j graph database with more than 950 enterprise customers including UBS, Comcast, eBay, Adobe, Levi Strauss & Co., Volvo Cars, Orange, and Airbus. Here we have pointed some of the highlights of those company logos. At present Neo4j is the world's leading provider of scalable graph technology, enabling connected data applications for more than 75% of the Fortune 100 companies.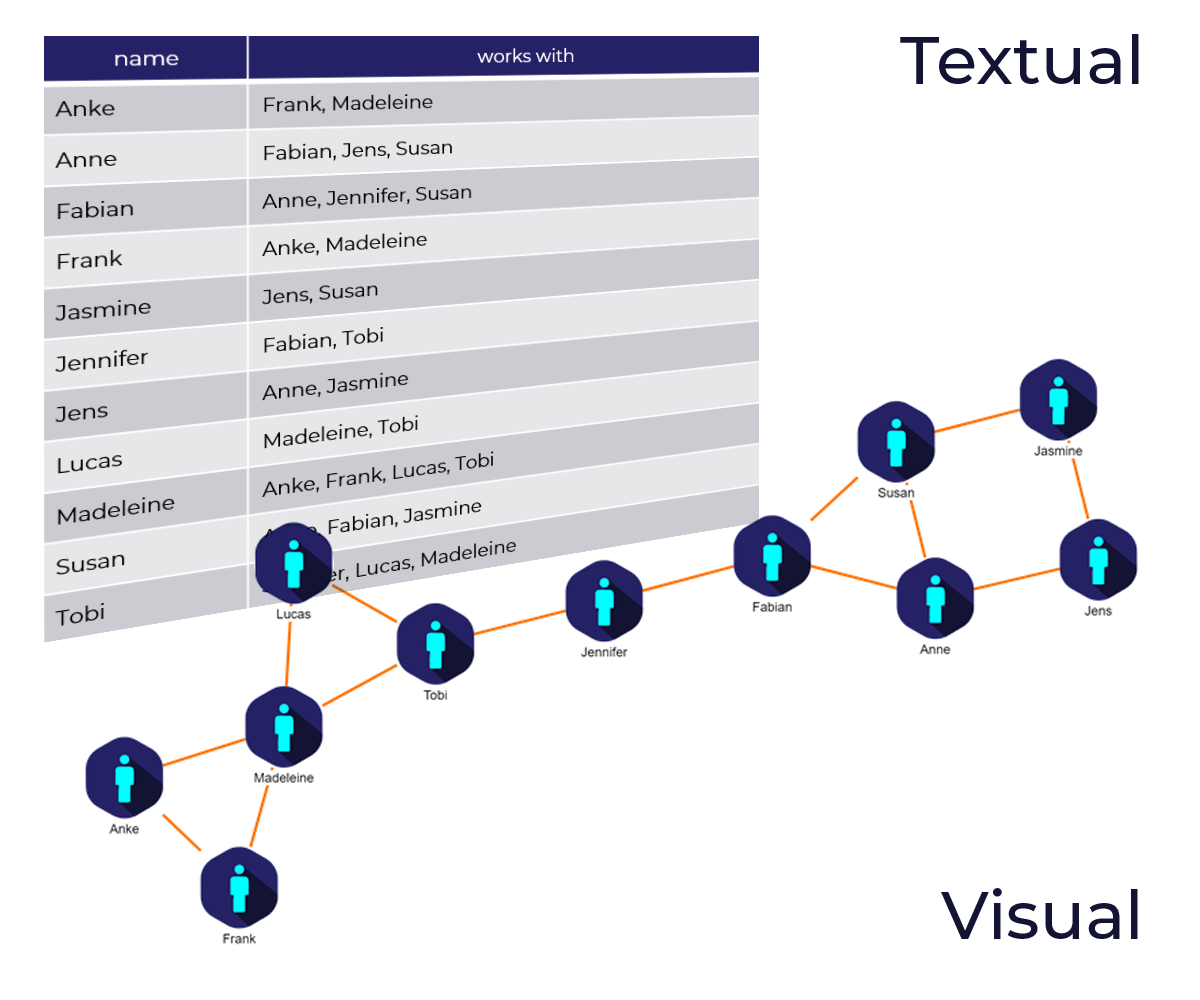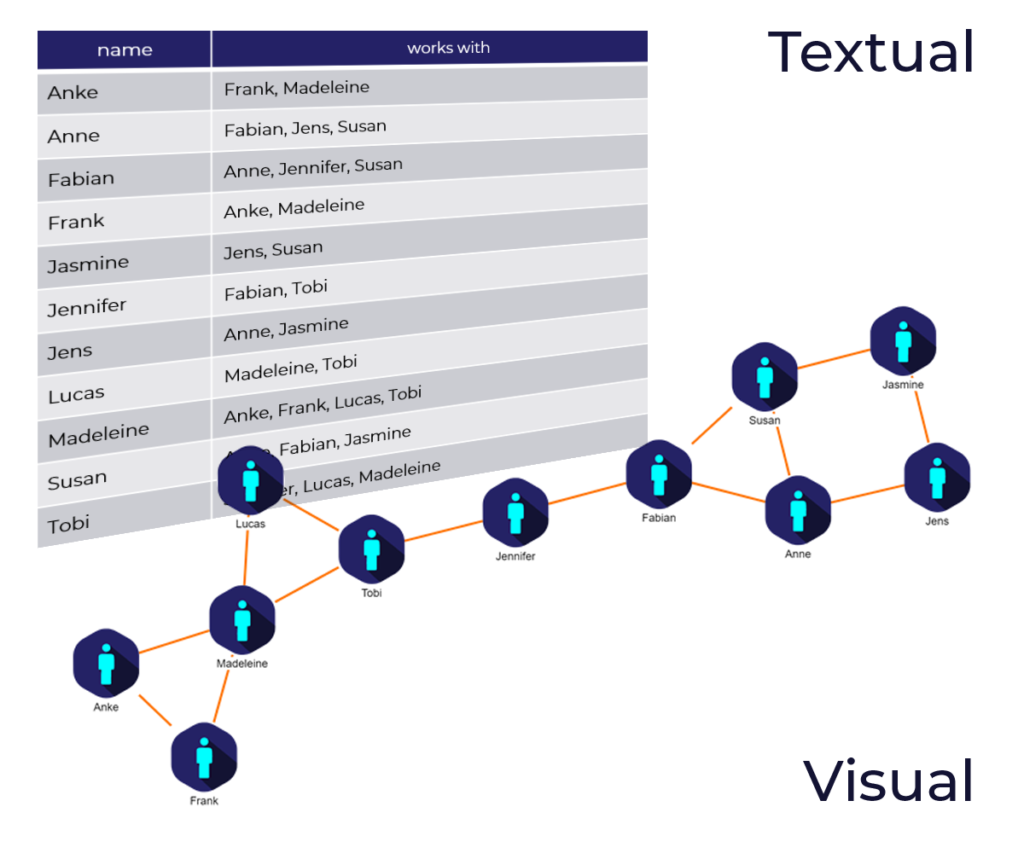 Final Thoughts
Still many database and software developers know a little about the usage and capabilities of Neo4j graph databases and Neo4j in particular. In this article, we have presented the basics of a graph database in terms of Neo4j and also tried to show the use cases and the implementation basics of Neo4j with some real-world examples. It has hundreds of use cases to fulfill the demand for a massive volume of interconnected data processing. At naztech, we have taken the initiative to use this latest database technology for our newly developed sanction screening and AML solutions.

If you want to get notified of our latest IT and Fintech blogs in your inbox, please subscribe to our newsletter.