New CTO joins at naztech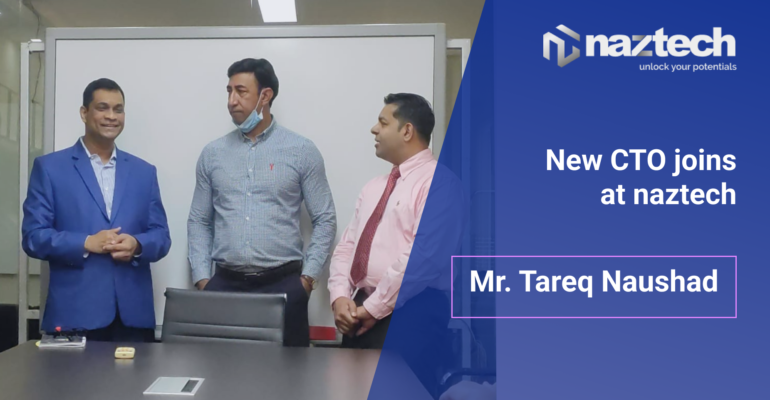 New CTO joins at naztech
Naztech Inc has appointed Mr. Tareq Naushad, for the role of Chief Technical Officer (CTO) and he will be assuming the responsibilities of all the technical issues of naztech Inc.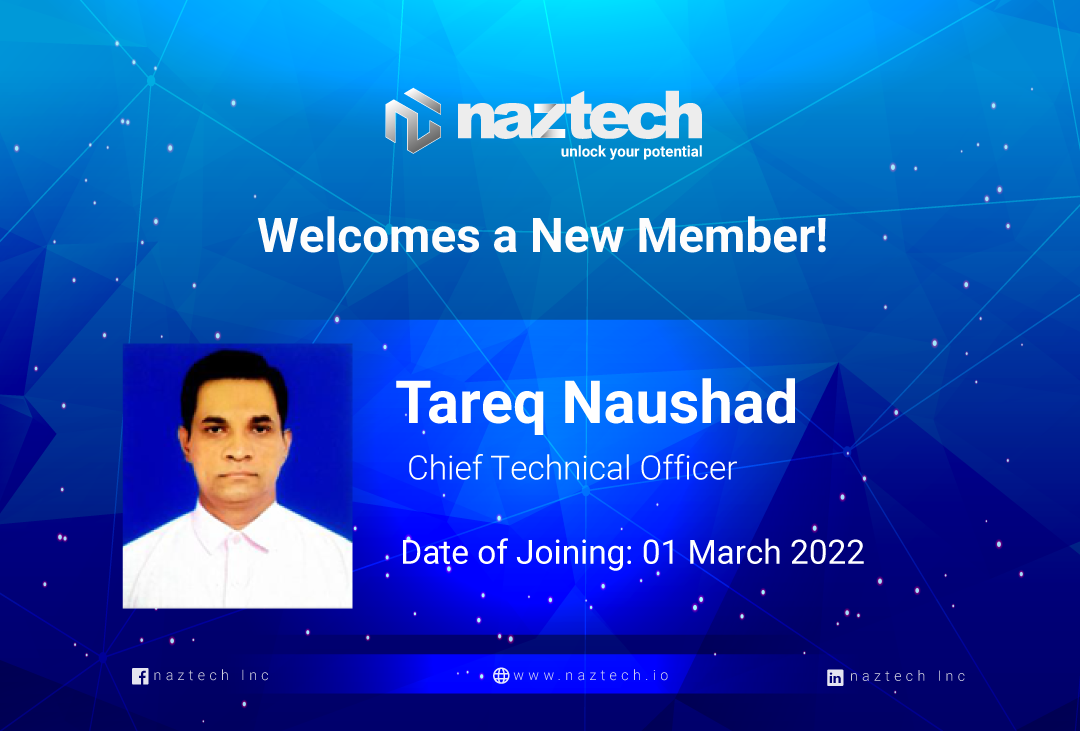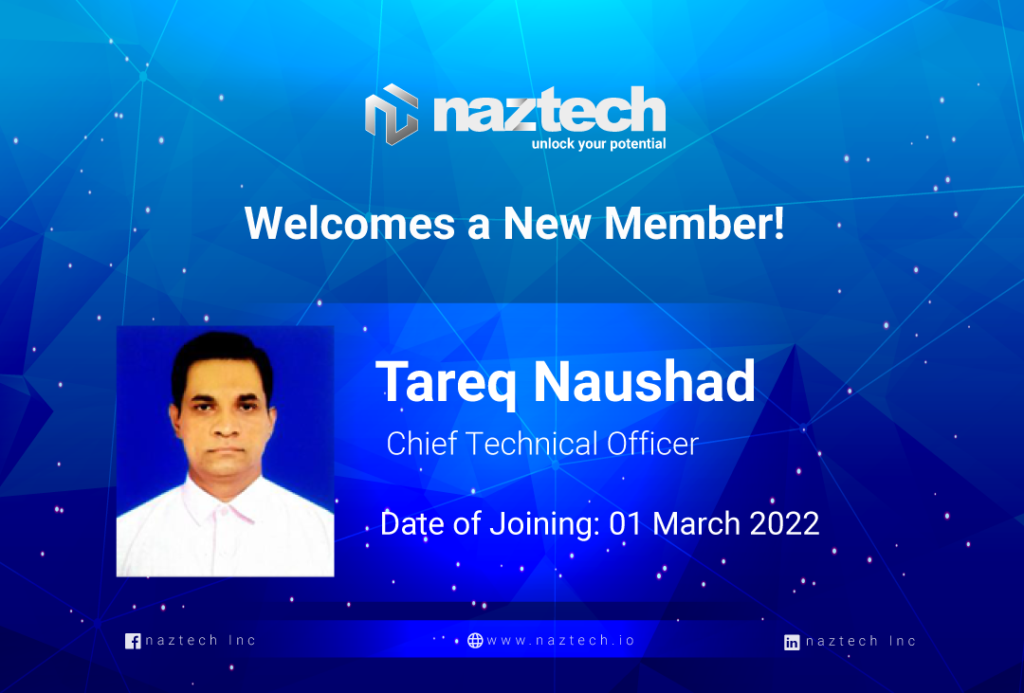 He has been working in the Bangladesh IT field as a professional since 1997. He started his career as programmer. Previously, he was the Chief Technical Officer and Executive Director at IBCS-PRIMAX for 10 years. He has experience to work on projects like customized ERP modules, Oracle EBS implementation, Oracle DW/BI implementation, Telecom billing etc.
As a CTO, he will drive strategic cross-company initiatives to maximize the company productivity and bring efficiency with customers. All employees of naztech warmly welcome the new extension to naztech, Mr. Tareq Naushad, CTO. We hope his leadership will add immense value and brings new dimensions to the naztech software development process.

If you want to get notified of our latest IT and Fintech blogs in your inbox, please subscribe to our newsletter.